The Royal Court Theatre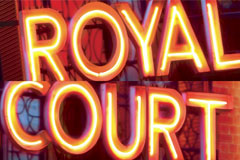 The Royal Court Theatre is a leading force in world theatre, producing new plays of the highest quality, encouraging writers across society, and addressing the problems and possibilities of our time.
It is the UK's leading national company dedicated to new work by innovative writers from both the UK and around the world. The Royal Court welcomes large numbers of students and young people into the theatre, runs playwriting courses, workshops and study days, and produces high quality free educational resources.