Who we are
Trustees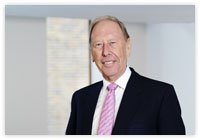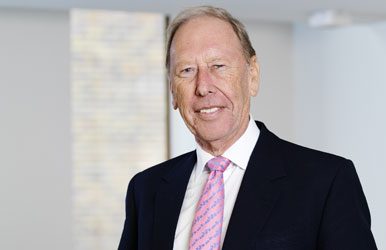 Dr David Potter CBE was born in East London, South Africa. In 1963 he entered Trinity College, Cambridge to read Natural Sciences. He later studied for a doctorate in mathematical physics at Imperial College, where he was subsequently appointed to the staff. As an academic during the 1970s he taught at London University and the University of California. Dr Potter also holds honorary degrees from Edinburgh, Sheffield and York Universities and the University of Cape Town, among others.
In 1980 David Potter founded Psion, developing and leading the company for more than 20 years. In its early years, Psion became a leader in software for home microcomputers. From 1984 Psion pioneered the management of personal information by inventing 'The Organiser', the world's first volume hand-held computers for personal use. In 1998, David led the creation of Symbian Limited in partnership with Nokia, Ericsson, Motorola and Matsushita.
David served on the 1997 National Committee of Inquiry into Higher Education (the Dearing Committee) and board member of the Higher Education Funding Council for England. From 1999 to 2003 he was a member of the Council for Science and Technology reporting to the Cabinet. David has served a wide range of higher educational establishments as Visiting, Honorary Fellow and Governor.
David was awarded the CBE, in 1997, for services to manufacturing industry and in 2001 he was elected a Fellow of the Royal Academy of Engineers. Between 2003 and 2009, David served as a non-Executive Director to the Bank of England.
---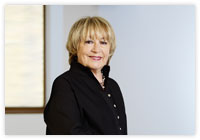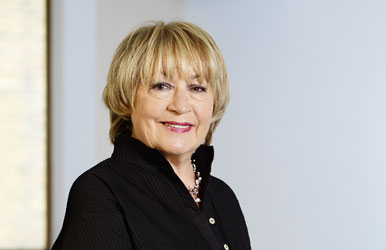 Dr Elaine Potter was born in South Africa and lives in England. She did her D.Phil at Nuffield College, Oxford on the Political Role of the Press in South Africa, which was published as her first book. Thereafter she wrote for the Sunday Times and co-authored several Sunday Times books, including Suffer the Children: the Story of Thalidomide and Destination Disaster: From the Tri-Motor to the DC10. She has edited the holocaust memoir, A Jump for Life, and collaborated on The Murdoch Archipelago. Elaine is a trustee of the following organisations: Trust for the Bureau of Investigative Journalism; the Centre for Investigative Journalism (Chair); openDemocracy, Limited; Index on Censorship; and the University of Cape Town Trust. She is co-founder of the David and Elaine Potter Foundation.
---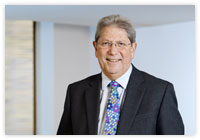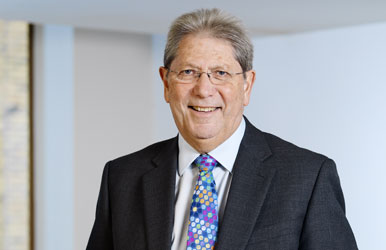 Michael Polonsky was educated at the Universities of the Witwatersrand and Oxford. He has been a university teacher and a lawyer in private practice in a City of London law firm. He was a partner, specialising in international commercial litigation and arbitration, at Berwin Leighton Paisner LLP for over 40 years and is now a consultant solicitor for Stonehage Fleming Law. He strongly supports the role that law and the courts can play in advancing the values of the civil society, particularly in South Africa.
---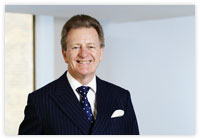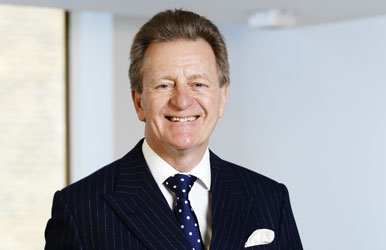 Michael Langley studied Modern History at Exeter College, Oxford. After a brief spell in the City, he joined Arthur Andersen and qualified as a Chartered Accountant in 1974. Michael held a number of financial management positions with international companies, travelling to and working in North America, Europe, Africa and the Middle East. In 1985, he joined the board of Psion PLC as Financial Director, working for and with David Potter. After an extended period of rapid growth and commercial success, Mike left Psion in 1997 and has subsequently held a number of non-executive and part-time roles and has acted as trustee for the David and Elaine Potter Charitable Foundation and one other charity.
---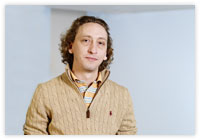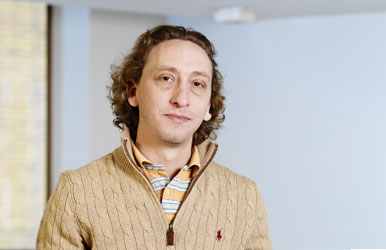 Sam Potter was educated at Westminster School and then Magdalen College, Oxford, gaining a BA (Hons) in Physics. He worked for five years at HSBC Private Bank in both Geneva and London. Much of his tenure was spent attached to the hedge funds department, where he helped to develop industry standards for data collection and reporting. Having left the banking world in May 2007, he now works as a producer on both documentary and feature films.
---
Director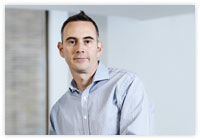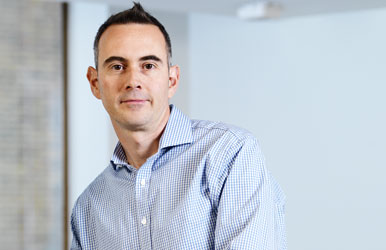 Ben Stewart studied History and Philosophy of Science at Girton College, Cambridge University. He worked in the NGO sector for seven years for Link Community Development, Turning Point and VSO in fundraising and project management, both in the UK and in Vietnam. In 2001 he started working as a funder, and has worked in the public sector for UK Sport, managing their international development programme; in the private sector for Slaughter and May, managing their community affairs programme; and, in the foundation sector for the Wellcome Trust, where he managed their public engagement with science grants portfolio for seven years. He joined the David & Elaine Potter Foundation as Director in 2014.